The Temple of Misato
I will provide you with all the information I have on one of my Favorite Neon Genesis Evangelion Characters, Misato Katsuragi.
If you are already familiar with Neon Genesis Evangelion then possibly you will learn something new, maybe clear up a few things. Enjoy your visit and return often.
The Story of Neon Genesis Evangelion "" Spoiler's, so be aware, you have been warned.
This site is considered Graphic Intensive and slow. Please allow the pages to load completely. Compatible with both Netscape 4+ and Internet Explorer 4+. Best viewed in 800x600 true color or better.
Visitors to date :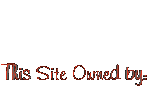 Neon Genesis Evangelion and related images are copyrighted by

. Used here for illustration purposes only! All information / Graphics were obtained from the Net. My Thanks to all of You, who one way or another contributed to this Site.